Asphalt Plant
Main Asphalt Plant
Anderson's main asphalt plant is a Marini MAP260E250L ER220 Double-Drum, 3-tonne-batch, 260 tonnes per hour Asphalt Batching Plant.
The plant is capable of producing mixes using all-virgin materials, or with the incorporation of RAP (Reclaimed Asphalt Pavement). It consists of two separate material flows - virgin aggregates and RAP.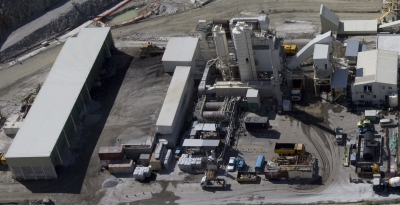 The main facilities include a pollution control system complying with the licensing requirements of the Environmental Protection Department. Batching is automatic and recorded. Temperature controls are located at various parts of the plant including dryer discharge, hot aggregate storage bin, bitumen storage, and exhaust stack. Molten binder is delivered into hot oil-heated and insulated storage tanks. Automatic cut-out controls limit the binder temperature from exceeding specified limit.
Other Production Plants
Anderson has other production plant available at short notice to move to site locations as required.